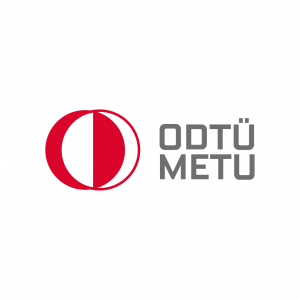 MIDDLE EAST TECHNICAL UNIVERSITY (METU-IMS)
Coordinating Organization; Middle East Technical University (METU), founded in 1956, is an international research university, which seeks excellence in serving the country, region, and the world. METU is among the leading universities in Turkey in terms of the depth and breadth of international research projects and the number of funds generated from research activities.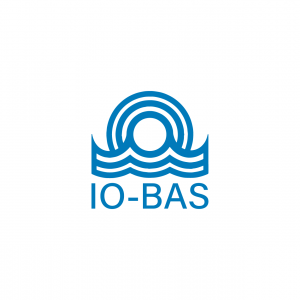 INSTITUTE OF OCEANOLOGY-BAS (IO-BAS)
Institute of Oceanology – Bulgarian Academy of Sciences (IO-BAS) is a permanent research body under the auspice of the Bulgarian Academy of Sciences with a mission to conduct basic and applied oceanographic research corresponding to the national priorities and global developments. The priority disciplines of IO-BAS are marine physics, chemistry, hydrology, climatology, geomorphology, geology, marine biology and ecology, hydrodynamics and litho-dynamics of the coastal zone, and operational oceanography.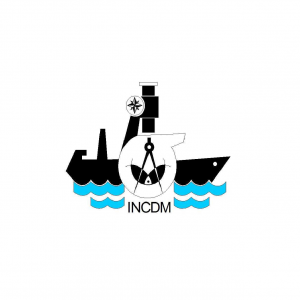 NATIONAL INSTITUTE OF MARINE RESEARCH AND DEVELOPMENT "GRIGORE ANTIPA" (NIMRD)
NIMRD is operating under the coordination of the Ministry of Education and Research and carries out basic, applied and technological research for the knowledge, protection, and management of the coastal zone and marine environment, oceanography, marine, and coastal engineering, management of the marine living resources in the Black Sea, developing the Geographic Information System and the remote sensing techniques for marine environment; implementation of the international conventions for the Black Sea, research and specific studies.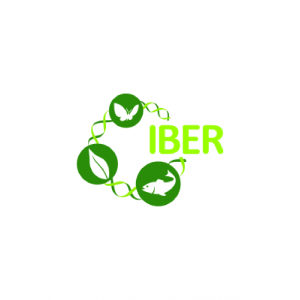 INSTITUTE OF BIODIVERSITY AND ECOSYSTEM RESEARCH, BULGARIAN ACADEMY OF SCIENCES (IBER-BAS)
IBER-BAS is a national center of research on biodiversity, ecosystems, and sustainable use of bioresources. The main fields of expertise are fisheries research and stock assessment, ecosystem modeling, environmental monitoring and biogeochemistry of coastal zones, structure and function of benthic and microbial communities, anthropogenic impact assessments, evaluation of Marine Protected Areas.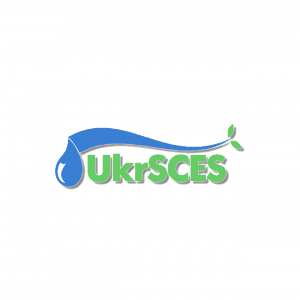 THE UKRAINIAN SCIENTIFIC CENTER OF ECOLOGY OF THE SEA (UKRSCES)
The Ukrainian Scientific Center of Ecology of the Sea (UkrSCES) was founded in January 1992 based on the Odesa Branch State Oceanographic Institute. It is the main institution of the Ministry of Environmental Protection of Ukraine in the field of marine ecological researches. UkrSCES is a unique institution of all state ecological systems of monitoring within the Black and Azov Seas, which provides a whole complex of tasks of ecological monitoring.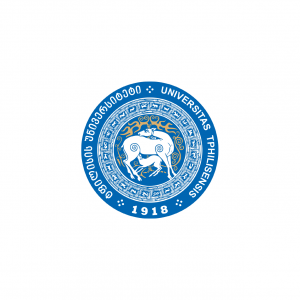 IVANE JAVAKHISHVILI TBILISI STATE UNIVERSITY (TSU)
Established in 1918, most of the existing higher educational institutions were founded and afterward separated from Tbilisi State University. The TSU successfully collaborates with the Academy of Science of Georgia, the major part of real academy members are professors of the University or active members of joint scientific works. The TSU is completely integrated into the European educational environment and the concepts of the Bologna Process and its practical implementation.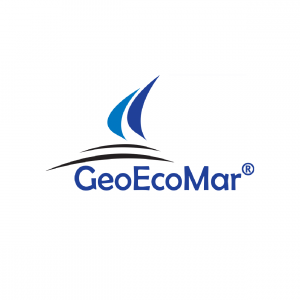 INSTITUTUL NATIONAL DE CERCETARE DEZVOLTARE PENTRU GEOLOGIE SI GEOECOLOGIE MARINA (GEOECOMAR)
As a research-development institute established in 1993 under the coordination of the Romanian Ministry of Education and Research, GeoEcoMar represents the fundamentals of national excellence in research and consultancy on marine, coastal, river, and lacustrine geology, geophysics, and geo-ecology, as well as a reference center for Marine and Earth Sciences. The main scientific fields of GeoEcoMar are geology, sedimentology, stratigraphy, paleontology, geochemistry, mineralogy, grain size analysis; coastal researches and integrated management, geophysics, environmental quality investigations, real-time monitoring and study of marine geo-hazards, geo-archaeology and geological mapping of the Romanian Black Sea continental shelf.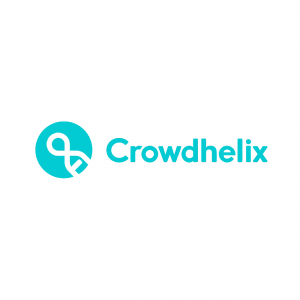 The Crowdhelix Network (CHX) is a pan-European Open Innovation Network that enables Research Technology Organizations (RTOs) and businesses to collaborate, innovate and grow. Crowdhelix is based in Ireland at University College Cork's Tyndall National Institute. The network membership is reported to have won more than €7 billion of funding under Horizon 2020, highlighting the quality of its membership base. The network is structured around virtual technology clusters known as Helixes. There are currently 24 live Helixes in areas such as Digital, Health, and Energy, etc.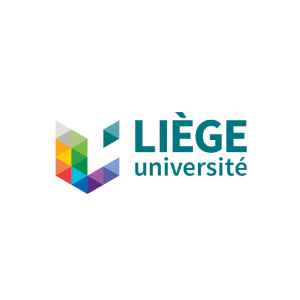 UNIVERSITY OF LIEGE (ULIEGE)
Located in the Fédération Wallonie-Bruxelles of Belgium in the Euregio region, The University of Liège is the only public and complete university institution in the French-speaking region of Belgium. With 2977 lecturers-researchers and 24688 students, a wide variety of fundamental and applied research projects have emerged from about 43 Faculty and 11 interfaculty Research Units. On the international level, the University of Liege is actively involved in research projects with more than seventy countries worldwide.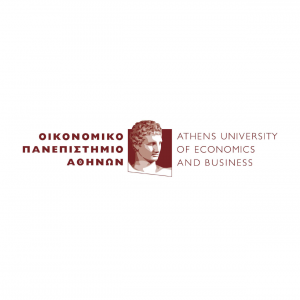 ATHENS UNIVERSITY OF ECONOMICS AND BUSINESS (AUEB)
The Athens University of Economics and Business has been established 100 years ago. According to international rankings and external evaluations, Athens University of Economics and Business is the top institution among Greek Universities and Research Centers and in the top 2% of European Union Institutions in the field of Economics. AUEB's Research team on Socio-Economic and Environmental Sustainability (ReSEES) lab does socio-economics and policy-relevant interdisciplinary research on environmental, natural resources, and energy issues.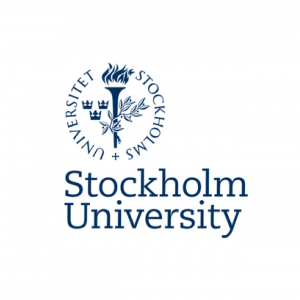 STOCKHOLM UNIVERSITY (SU)
Stockholm University (SU) is one of the leading centers of Europe for research and higher education and ranked among the world's top 100 universities. SU has the Stockholm Resilience Centre (SRC) is a transdisciplinary center that advances the understanding of complex social-ecological systems and studies phenomena, such as ecosystem resilience, ecosystem service production, food security, and adaptive governance. SRC concentrates on making a difference for sustainable development by building a world-leading research center that takes the interdisciplinary research on linked ecological and social systems significantly forward and provides insights and means for the development of sustainable management and governance practices to secure ecosystem services.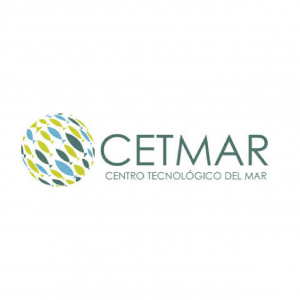 CENTRO TECNOLÓGICO DEL MAR, FUNDACIÓN CETMAR (CETMAR)
CETMAR is a non-profit Public Foundation promoted in 2001 by the Regional Government of Galicia together with the Government of Spain. CETMAR aims to improve the conditions for more sustainable use of marine resources and environment and, in this framework, to increase the efficiency of related economic activities considering both traditional and emerging sectors in the context of the Blue Economy. CETMAR plays a key role in engaging and mobilizing stakeholders of the marine economy through research and innovation, policy support, capacity building, and technology and knowledge transfer services.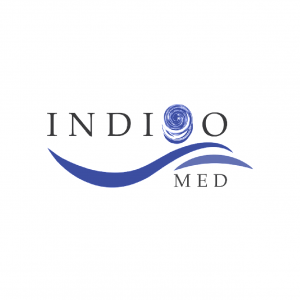 INDIGO MED SMPC a Science Communication & Ocean Literacy SME based in Greece. It provides effective marine science communication and education solutions through creative and entertaining means. With experience and expertise for over 10 years in the communication and education activities of European projects focusing on the marine and maritime environment, INDIGO MED has cooperated internationally with distinguished research centers, scientific and educational organizations, as well as universities and science centers, aiming to provide professional communication support, effective dissemination of scientific knowledge, and outputs to the general public and the interested stakeholders as well as sustainable communication networks.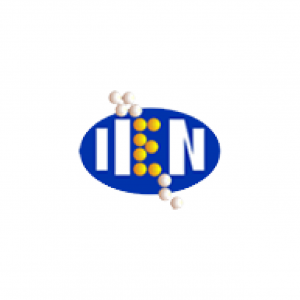 GHITU INSTITUTE OF ELECTRONIC ENGINEERING AND NANOTECHNOLOGIES (IEEN)
IEEN is a public organization in the science and innovation sphere, founded by the decision of the Government of the Republic of Moldova through merging of three Centres: International Laboratory of Superconductivity and Solid-State Electronics, Specialized Design and Technology Bureau of Solid-State Electronics, and Centre of Medical Equipment of the Academy of Sciences of RM. The basic activities of the Institute are focused on high-tech research, such as fundamental and applied studies in the field of solid-state physics and electronics, material science and engineering of new materials, elaboration of new physical methods and technologies.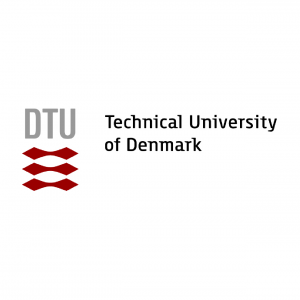 DENMARKS TECHNICAL UNIVERSITY (DTU)
The Technical University of Denmark is a self-governed university that operates at a high international level in a wide array of research areas within science and technology. The institute researches a wide range of marine disciplines, principally focusing on ecosystem interactions, sustainable fisheries production, and the underlying processes. The Section for Oceans and Arctic, and Marine Living Resources within DTU Aqua conduct basic research on oceanography, climate, ocean biogeochemistry, plankton, and fish production as well as developing process-based and statistical models of the marine environment.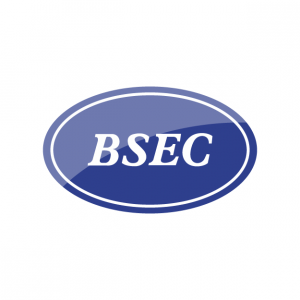 ORGANIZATION OF THE BLACK SEA ECONOMIC COOPERATION (BSEC)
BSEC is the oldest (established in 1992) and most representative regional organization promoting economic cooperation in the wider Black Sea area. Aiming at fostering interaction and harmony among its members, encouraging friendly and good neighborly relations in the Black Sea region, today BSEC serves as a trusted vehicle for cooperation in a wide range of areas such as environmental protection, agriculture, culture, tourism, science, and technology, education, energy, SMEs, emergency assistance, and transportation.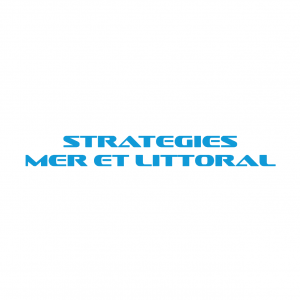 STRATÉGIES MER ET LITTORAL (SML)
SML is a French SME providing consultancy services established in 2010, which builds upon more than 40 years of accumulated high-level maritime experience in the public and private sector in project, program, and policy engineering. SML brings a recognized strategic and prospective expertise, a broad vision, well beyond the traditional maritime world, a recognized mastery in the implementation of integrated approaches in support of policies and projects. SML offers a distinctive combination of technical and scientific expertise and high-level experience in the formulation of policies.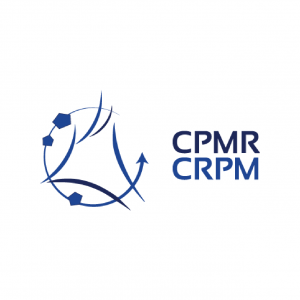 CONFERENCE OF PERIPHERAL MARITIME REGIONS (CPMR)
The Conference of Peripheral Maritime Regions brings together more than 150 Regions from 24 States from the European Union and beyond. Representing about 200 million people, the CPMR campaigns in favor of a more balanced development of the European territory. It operates both as a think tank and as a lobby for Regions. Through its extensive network of contacts within the EU institutions and national governments, the CPMR has, since its creation in 1973, been targeting its action towards ensuring that the needs and interests of its Member Regions are considered in policies with a high territorial impact. It focuses mainly on social, economic, and territorial cohesion, maritime policies and blue growth, and accessibility.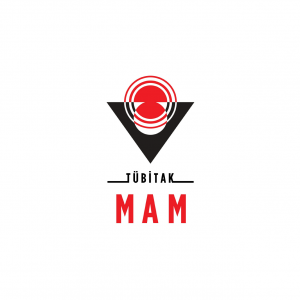 THE SCIENTIFIC AND TECHNOLOGICAL RESEARCH COUNCIL OF TURKEY, MARMARA RESEARCH CENTER (TUBITAK-MAM)
The Marmara Research Center (MRC) is the largest research organization under TUBITAK (Scientific and Technological Research Council of Turkey). The Center consists of seven institutes including the Environment and Cleaner Production Institute (ECPI). Based on the research interests, the institute can be divided into five different groups, one of which is the Marine and Inland Waters Research Group (MIWRG). MIWRG currently has 46 personnel, including marine scientists, engineers, IT personnel, R/V crew members, and technicians, who are involved primarily in coastal and marine research and management projects.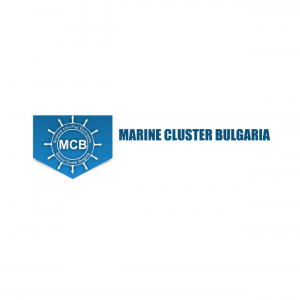 MARINE CLUSTER BULGARIA (MCB)
Marine Cluster Bulgaria (MCB) is an NGO involving SMEs, branch associations and chambers, educational institutions, and R&D organizations covering a wide range of marine and maritime activities in the value chain of the Blue Growth sectors in Bulgaria: shipping, ports, logistics, and complimentary services; shipbuilding and ship repair, ship design; environmental R&D; education and training, etc. The Cluster is aiming at the promotion and coordination of initiatives and activities to achieve an integrated, sustainable, and competitive business environment for the sectors of the Bulgarian maritime economy.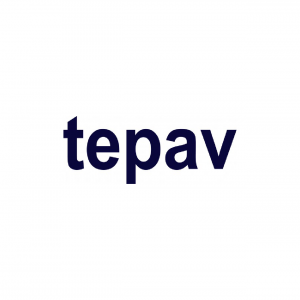 THE ECONOMIC POLICY RESEARCH FOUNDATION OF TURKEY (TEPAV)
TEPAV was established by a group of businesspeople, bureaucrats, and academicians to conduct data-based policy analysis and policy-making contributions, with the support of The Union of Chambers and Commodity Exchanges of Turkey (TOBB). As a private, nonpartisan, and non-profit think tank devoted to independent research and project implementation, it became operational in December 2004 intending to enrich the content of information/data in ideological discussions and arguments. With its full-time staff and program-based capacity building, projects have been conducted in 49 provinces of Turkey and 21 countries across the world, TEPAV helps ideas come to life through concrete projects.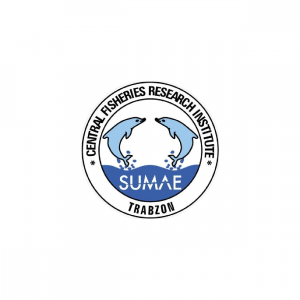 CENTRAL FISHERIES RESEARCH INSTITUTE (SUMAE)
SUMAE is a governmental organization and belongs to the General Directorate of Agricultural Research (TAGEM) under the Ministry of Agriculture and Forestry (MAF).  The main aim of the institute is to carry out scientific research on aquaculture and fisheries in marine and inland waters and to collect and evaluate data for the research studies. The institute not only carries scientific research, but also gives practical, applicable, and economically suitable information to the private sector. Besides, under the light of obtained results of research, the institute helps also the decision-makers. The SUMAE is organized in the following departments: Aquaculture; Fisheries Management; Environment and Resource Management; Breeding and Genetics; Fish Health; Economics; and Administration.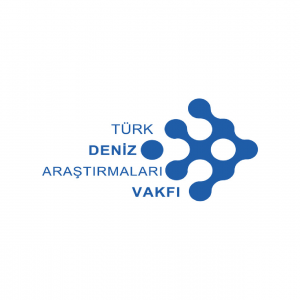 TURKISH MARINE RESEARCH FOUNDATION (TUDAV)
Established in 1997, TUDAV conducts scientific research on marine environments, protects marine life, and shares the love of seas & oceans with the people. For this purpose, TUDAV has created a data bank for information exchange, published more than 50 books on the subject, hold seminars and workshops regularly to educate people and bring together scientists and experts from many fields and collaborate in various national and international research projects. Objectives of the foundation are described as Conducting, encouraging, and supporting all manner of scientific, economic, social, and cultural research and studies in Turkey's seas, coasts, inland waters, streams, and lakes, conservation of biodiversity, scientific and technical research to maintain a natural balance, exploring issues with health and education of amateur and professional divers working underwater.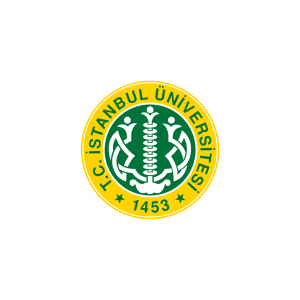 ISTANBUL UNIVERSITY INSTITUTE OF MARINE SCIENCE AND MANAGEMENT (IU-IMSM)
The institute was founded in 1982 as a successor of the Hydrobiological Research Institute founded in 1951. The institute researches in the fields of marine biology, chemical oceanography, physical oceanography, marine geology and geophysics, coastal engineering, coastal management, and marine economics and policies by using R/V ALEMDAR 2, equipped with oceanographic survey equipment. The scientific studies conducted in the institute focus on various research topics including; anthropogenic impacts on the Marmara Sea, the Bosphorus, and the Black Sea; environmental problems resulting from shipping accidents and oil pollution; shallow seismic studies; fish stock assessment, topography, and sedimentology studies; remote sensing and GIS applications; marine biodiversity surveys.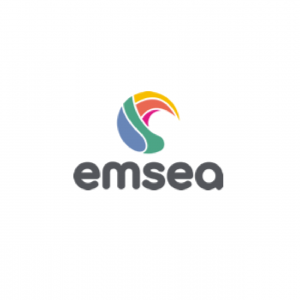 EUROPEAN MARINE SCIENCE EDUCATORS ASSOCIATION (EMSEA)
Established in 2011, EMSEA's overall mission as a network of marine science educators acting as one voice across Europe and beyond is to be a hub for the European marine education community to promote and deliver ocean literacy across society by working with scientists, teachers, policymakers and the public. EMSEA is experienced in raising teachers and educators' awareness of ocean issues and the need for a sustainable future for our coasts, seas, and ocean; promoting best practices in the fields of marine (science) education; encouraging cross-border networking and cooperation between individuals, institutes and government bodies engaged in the fields of marine (science) education; and developing policies designed to advance ocean literacy in Europe.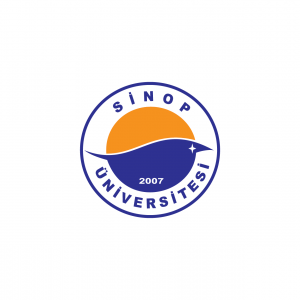 UNIVERSITY OF SINOP (SNU)
Sinop University is a state university located in the norths point of Turkey. The Aquaculture Graduate School, the first higher educational institution of the city was established within the structure of Ondokuz Mayıs University. Sinop University is a legal entity and is a non-profit organization and the separate organization from other state governmental organs, which operates independently. The Fisheries Faculty of Sinop University has risen to national prominence as a center for teaching research in Marine Biology and Ecology, Fishing Technology, Fish Processing, and Aquaculture.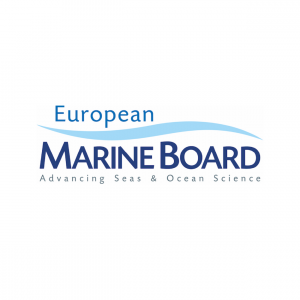 EUROPEAN MARINE BOARD IVZW (EMB)
The European Marine Board (EMB) facilitates enhanced cooperation between European marine science organizations towards the development of a common vision on the strategic research priorities for marine science in Europe. By providing a unique pan-European forum for our members (mainly major national marine and oceanographic research performing institutes, funding agencies, and national university consortia) we develop marine research foresight, initiate state-of-the-art analyses, and translate these into clear policy recommendations to European institutions and national governments.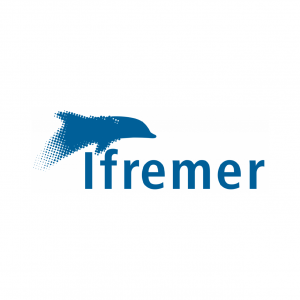 INSTITUT FRANÇAIS DE RECHERCHE POUR L'EXPLOITATION DE LA MER (IFREMER)
With 1800 employees, 211 M€ annual budget, 25 mainland and overseas locations in France, IFREMER was created in 1984 as a "public industrial and commercial institution" (EPIC) under the joint supervision of the Ministry of Higher Education and Research, and the Ministry of Environment, Energy, and Sea. Through research, studies, and expert assessments performed on main current socio-economic questions (e.g. climate change, marine biodiversity, pollution prevention, sustainable fishery, and aquaculture), IFREMER contributes to increasing knowledge about the oceans and their resources, to the monitoring of marine and coastal zones, and the sustainable development of maritime activities.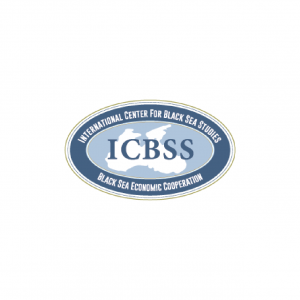 INTERNATIONAL CENTRE FOR BLACK SEA STUDIES (ICBSS)
Founded in 1998 as a non-profit organization, the International Centre for Black Sea Studies (ICBSS) has since fulfilled a dual function as an independent research and training institution focusing on the wider Black Sea region, as a related body of the Organization of the Black Sea Economic Cooperation (BSEC) serving as its acknowledged think-tank. The ICBSS capitalizes on its dual role to advance multilateral cooperation among the countries of the Black Sea region, and with international partners, through policy-oriented research and advocacy.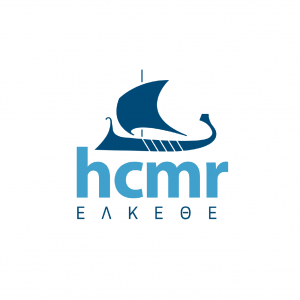 HELLENIC CENTRE FOR MARINE RESEARCH (HCMR)
The Hellenic Centre for Marine Research (HCMR) is a governmental, highly active research organization operating under the supervision of the General Secretariat for Research and Technology (GSRT) of the Ministry of Development and Investments. HCMR comprises three Research Institutes; The Institute of Oceanography (IO), The Institute of Marine Biology, Biotechnology and Aquaculture (IMBBC), and The Institute of Marine Biological Resources and Inland Waters (IMBRIW). It aims to research technological and experimental development in all fields of the aquatic environment while emphasizing the dissemination and implementation of knowledge and adoption of produced results by the scientific community and the public/end-users.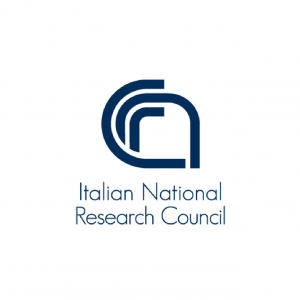 NATIONAL RESEARCH COUNCIL (CNR)
As the largest Italian research organization, CNR aims to promote, transfer and improve the knowledge in the main sectors of the scientific, technological, economic, and social research activities with more than 8,000 staff members distributed all over Italy. CNR has been establishing for long-time business relations with private firms and public bodies through joint ventures that are new organizations managed by subjects of law, who are financially independent and act in close relationships, to share the means necessary to the execution of a particular activity.